In this post, I will throw light on the two most prominent ways of earning money online. Since I am making passive income with both, I can share my knowledge based on my first-hand experience. The article will help the newbies in comparing Drop shipping VS Affiliate and decide which one is the best route for them for entrants into an online earning sphere.
DropShipping VS Affiliate Marketing
Drop shipping and affiliate marketing, both are the excellent ways to start an online business.
Both provide you the legitimate real business opportunities to make money online and can help you achieve financial Freedom.
I started making money as an affiliate marketer and established myself as an online entrepreneur before launching Dropshipping Store.
When I started my online career, I was attracted towards few shining objects for making fast money and in the process I was scammed and lost lot of money.
Soon I realized that there can be no shortcut to success and one has to select the right opportunity and treat online business like a real business. 
I was fortunate enough to find the best affiliate marketing training program that has already established more than a million  online entrepreneurs.
I started this practical training and soon I had my own money making website. It did not happen overnight. I had to work very hard and put lot of efforts.
After reading this article, you will be able to hand picked the best option for making passive income, However you can follow the same path that has helped me making more than $10000 per month last year
What is Drop Shipping?
Drop Shipping is a sort of low-cost eCommerce business where you shall be selling an actual physical product. In drop shipping, you run your own online store to sell other peoples product without actually keeping the inventory of the products listed on your online store. With proper selection of sellers and their products, with the right niche and tools, the drop shipping business can be turned into a stable, sustainable and profitable business which let you earn a handsome amount every month.
So in Drop shipping, You tie up with a manufacturer or distributor or dealers who keep the inventory of the products. You list their products on your e-commerce website or promote through your blog. You set your own profit margin on the buying price and market it. You are responsible for selling it to your customer. Once the product is sold on your website, you pass on the order to the manufacturer who ships it to your customer to fulfill the order. Most of the Drop shippers take advantage of Chinese drop shipper selling their products on AliExpress.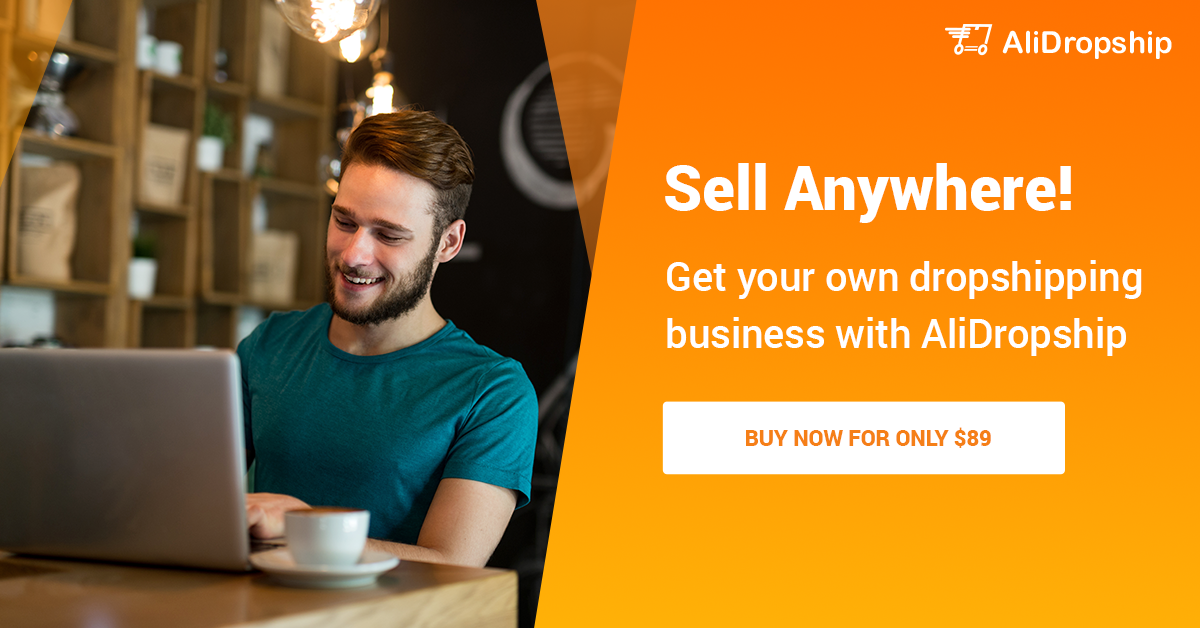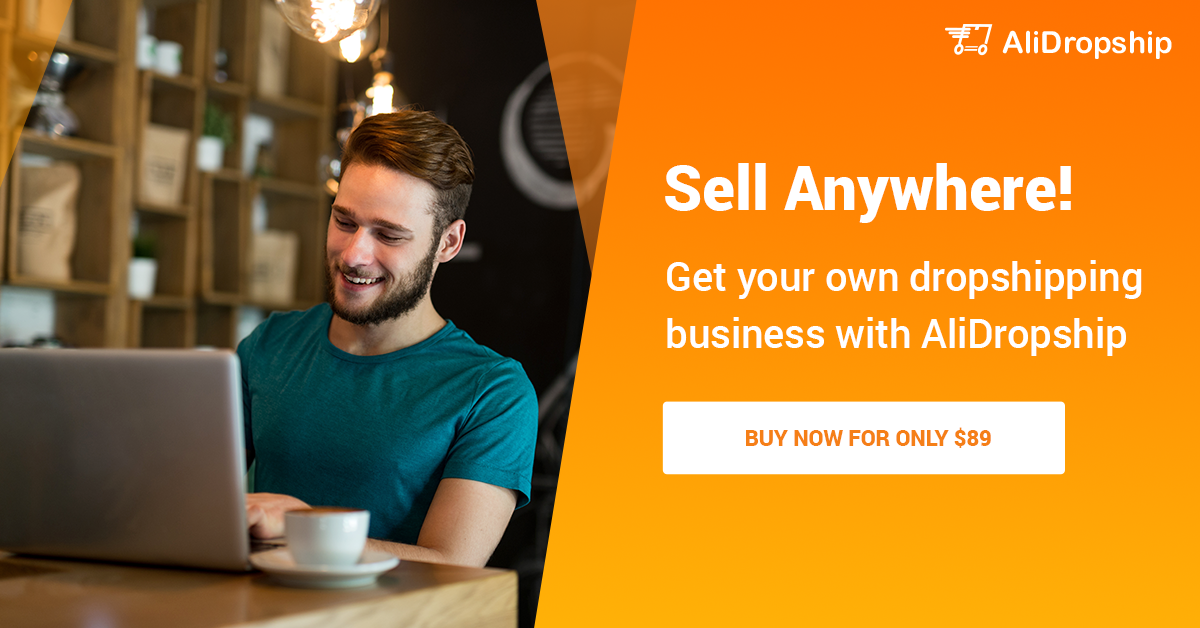 What is Affiliate marketing?
Affiliate marketing again is again a low-cost business where you promote others product on your website or through the blog. You are not required to keep the inventory but you cannot set your prices as well. You directly send the traffic to the products being sold on e-commerce stores like Amazon, Click Bank, Flip Kart or eBay. Once the buyer clicks on the affiliate link provided by you, they are taken to these stores. These store use cookies to identify your affiliate links. And when a customer buys the product through your link, you get a commission set by the marketplace. In most cases even if a customer buys any other product within a stipulated period of time, you get a commission. You cannot set the price of the product and you get a fixed commission.
What is common between Drop shipping and Affiliate marketing?
1. Both are low-cost business and low-risk business models.
2. In both cases, you are not required to keep an inventory.
3. Both the business can be started immediately.
4. Both require similar basic knowledge of product promotion, creating advertisements, Social media promotion and generating traffic.
5. Both the businesses have a very high earning potential.
6. Both the business makes you your own boss. They can be done at any time.
7. Both the business can be started by anyone irrespective of age and sex.
Basic Requirements for Starting Drop Shipping or Affiliate marketing Business
1. A profitable niche: Selecting a niche is most critical. It requires a lot of Brainstorming and organizing your thoughts to list down niche ideas. You can check " how to select a profitable niche" for detailed information
2. A Domain name: After selecting the niche, you would like to register a domain name for your website. Though both businesses can be started without a website I won't advise that.
In case you are looking to establish your own brand and business, you must have your own E-commerce or Blogging website. But still, if you want to start the business without a website, you can visit my Post " How to build profitable affiliate marketing without a website"
3. Web Hosting: After you have booked your Domain, you need to have the webspace for launching your website. You can book the best cloud hosting here.
4. A Blog or an E-commerce Website. Free training available here.
5. On-Site and off-site SEO
6. Generating Traffic and Earning Money.
All these may seem too long a process and may be too confusing but in Case you follow the step by step training, you will have mastery on all these and in few weeks you may earn your first commission.
Pros of Dropshipping:
1. Low-cost business without any Barrier:
Drop shipping is an e-commerce business which can be started without a big investment. You just need a domain name and web hosting space to get started which of course you can but for a few dollars. Once started, you have full control over this profitable business. You can choose any item to sell, you are comfortable selling. There is no direct marketing involved and you will not be making calls to the customer. Normally people are very shy about direct marketing.
2.Ample Scope for Earning
The main reason for the people to get attracted towards drop shipping is that they can set their own profit and margins and even after setting aside the expense of advertisements, domain name, web hosting and customer support, they still receive a decent profit.
On top of that, you can take advantage lot of word press plugins available for Drop shipping like Dropified and AliDropship.
3.Easy to Scale
Seeing your website, a customer cannot make whether it is a dropship website or an Ecommerce store. Therefore it is always easier to scale dropship business. Once the site is established, you can start selling your own products also. depends on the associated merchant store. Your drop shipping shop is a brand itself growing with time. Especially, through word of mouth.
4.Low Risk
As you will not be holding any inventory, there's a less risk on the money involved. In case you want to discontinue your business, you just have to stop promoting it. You will not have to think about unsold inventory as you pay only for what you sell.
Cons of Drop Shipping:
Just Like any other business, drop shipping has its own setbacks, however small they may be. The main disadvantages of drop shipping are:
1.Managing Customer Support
The drop shipping work like an e-commerce shop. A buyer would visit your website and order an item. Though you will pass on the order to your dropship agent, you will be responsible for providing customer support to the buyer as bur would only be interacting with you. You need to inform the buyer about order ID and delivery time and keep on posting about the delays if any.
2.Reliance on Vendors Stock
It may happen sometime that due to high customer demand or otherwise also, the stock may not be available with the vendor. You have no control over inventories and many times you may not be able to fulfill the order.
3.Lack of Control over Shipping
Although you have total control over the items you want to market in your e-commerce shop, you do not have control over the exact delivery time. This happens since the supplier delivers the items as per their convenience and offers you the shipping order ID after dispatching of items.
In some case even after shipping details are shared, there may be a delay by a number of days and you may be clueless for the status of the order.
5.Poorer Customer Service
If your agent or supplier ships the items late or delivers the wrong items, you'll be the one on the wrong side and will have to face customer's wrath. Now since sellers are also becoming professional and websites like AliExpress offering refund guarantee along with star rating system such issues can be minimized by choosing the best sellers.
Pros of Affiliate Marketing:
Affiliate is one of the oldest monetization methods, and its benefits are as follows:
1.Low Cost just Like Drop shipping:
Again as an affiliate marketer, you need to have a Domain and web hosting only to start your business. You can register with almost any marketplace as an affiliate since all major player in the market has their affiliate programs.
2.Great Source of Passive and full-time Income
Affiliate marketing is excellent for passive income. You will be amused to know that many affiliate marketers are earning six-figure monthly income in this business. You will have to choose the right product having its demand in the market and you could be on road to make it a full-time business.
3.No Customer Support
While drop shipping requires you to offer full customer support, In affiliate marketing the seller is responsible for customer support as the buyer has purchased the products from their website. You are just driving the traffic to their website through the affiliate link provided to you. Actual sale will take place at their eCommerce store only.
Cons of Affiliate Marketing:
The only major disadvantage of affiliate marketing is that you are paid a fixed commission and cannot mark up the profit. But this normally gets compensated by the fact that many buyers would purchase more than one item and you will earn a commission even if a buyer purchases an item not being promoted by you if they are landed on E-commerce website using your link.
Conclusion:
Both drop shipping and Affiliate marketing need similar skill sets and resources. I always advise to get started with affiliate marketing and once you are a seasoned player, you can add a website to the same website. It's about taking your efforts to the next level. For example, if you're promoting some weight loss affiliate program, you can add similar drop shipped products to your store. After all, you are here to earn money in a legit way, be it by drop shipping or affiliate marketing.