When I started my first Dropship Site, I had to spend whole lot of money. I had started with the basic Shopify plan which costs $29 per month.
Add to this the cost of ad creation and paid ads, one end up paying $500 for the first year even if a Free theme is selected.
Shopify is a good option for creating dropship stores but you may have to spend lot of money on paid tools also.
If you are very tight on budget, there are other better alternatives are available.  I am going to share with you the solutions so that you can get started with the minimum budget and achieve 100% success.
AliDropShip Word Press Plugin is a Stand alone Plugin which can be purchased  by paying one time Payment. 
Starting own Dropship Store with AliDropShip WP plugin is very Easy. You do not require any special Skills. Just follow the training videos and Your Drop Ship Store would be ready in less than 2 hours. 
You can also explore the option to buy a readymade Drop Ship Store and start making money same day.
Unemployment is on the rise and people are searching for new legitimate opportunities for making Passive Income.
As getting a regular Job is becoming difficult day by day, People are searching for the opportunities to get started with their own business to fulfill their dreams and achieve Financial Freedom. 
Starting own Dropshipping Store is one of the most lucrative and legitimate opportunity to start your online business. 
There is a shortage of opportunities in the Job Market but if you are ready to learn and have the will to succeed, this is right time to start your own online Dropshipping store.
Dropshipping and Affiliate marketing are the legitimate online business opportunities to make money online and become financially independent.
In case you are not aware of Dropshipping business, you may download a Free Guide.
Now Let us discuss the budget requirement for Dropshipping business using AliDropship Word . I will discuss the three different options for varying budgets.
How much money is required to start the Dropshipping business in 2019
How to Start Dropshipping business in 2019 with Minimum Budget.
As I have already shared, you can avoid online scams by not falling prey to free online opportunities. These opportunities will claim to make you rich overnight but the owners of those opportunities are just working to make themselves rich and not you.
Before Discussing the minimum money required to start your own online Dropshipping business, I will discuss the basic requirements of the business first and then will elaborate how much money is required for each of these activities. One thing I can assure you is that you will achieve the 100% success following the minimum budget route or going with the maximum budget. In case you have more money, you may spare some time and efforts otherwise the solutions provided by me lead to an equal amount of success.
The basic requirements for the Dropshipping business are
Building a Website
Add products to your website.
Marketing Activities.
Money Required for selecting a Niche.
Cost: Free ($ 0)
People may define a niche in different ways but simply stating a niche means your targeted market segment or Audience. Suppose you want to sell products related to weight loss then you will target the segment looking for weight loss products and you will like to have a similar Domain name.
I have written a complete article to help you understand the process of Niche Selection but here I am going to share with you a Free tool to check the Earning Potential of Your Niche Store.
The money required for developing a website.
You can buy a domain name at BlueHost.com, Wealthyaffiliate.com or Godaddy.com for approximately $10 to $12.
Once you have purchased the domain name you will have to buy the Web Hosting. With Wealthy Affiliate Training Program, you get 25 websites Free.
 You can search for the best web hosting Platform yourself but I would recommend you to use Alidropship hosting at $48 per annum  Since you will be using Alidrop Plugin for your Drop Ship Store.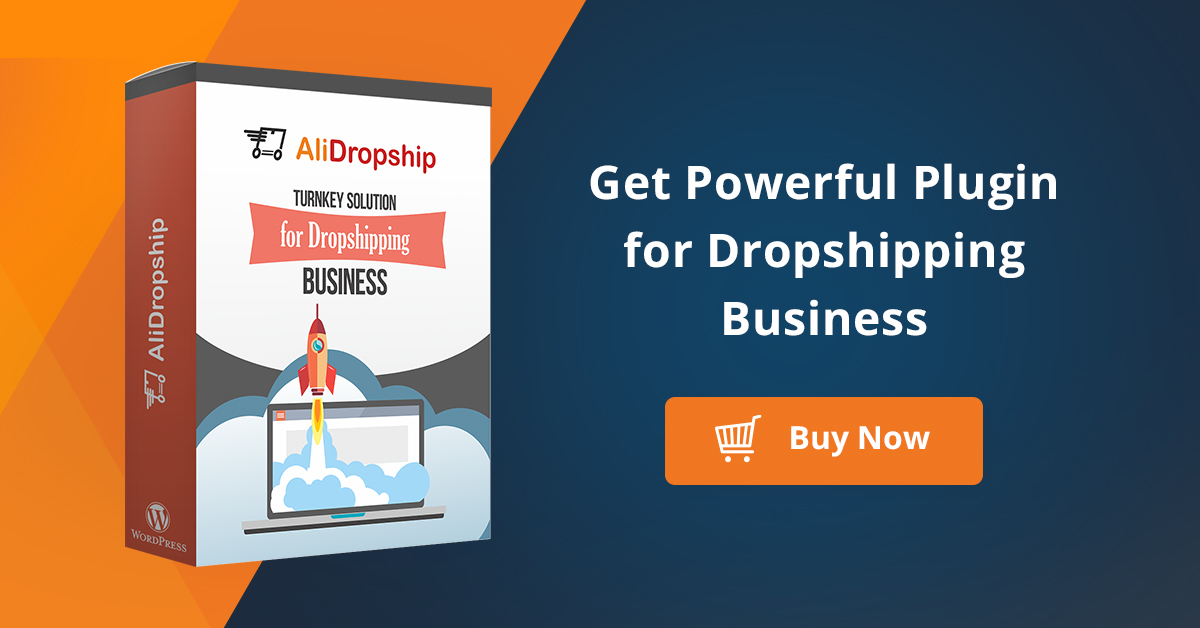 Once you have the Purchased the Domain name and Web Hosting, you would like to build your website.
You may log in to the cpanel using the credentials Provided by your hosting Provider and install WordPress. Word press is available for Free with your web hosting.
After installation of word Press, You will have to install the AliDrop Plugin for your online DropShippong Store. One time Cost of AliDrop Plugin is $ 89. But I advise you to use the STARTER15  coupon to get a discount of $13 and the Price will come down to $76.
 The Money Required for Inventory
You are not required to keep any Inventory. You will have to find the Products on Aliexpress. You are not required to any money to Join Ali Express and not required to keep any inventory.
To Identify and select the best Supplier, You can read this article
You will have access to the complete tutorial Provided with the Plugin itself to Load the Products on Your website.
The Money Required for Marketing
This is the toughest part of any Business.
There are many ways to promote your website which include Paid Advertisements on Search Engines and Social Media. I will not advise you to spend money on Paid Advertisements and go out of budget. You can start paid Advertisement campaigns once you are  making money with your Dropship Store.
Generating Free traffic is though not very easy but the best way to get started when you do not have extra money to spend.
I only rely on Free organic Traffic by using the best Search Engine Optimization Techniques (SEO). I have explained SEO Techniques here. If you can properly optimize your website for Search Engines and keep on writing new articles.
The minimum cost to start Drop Shipping business in 2019
You can opt for a cheap web hosting platform but I would still recommend going with AliDropship as it comes with SSL certificate which is very important for the security of your website.
How to Start Dropshipping business in 2019 with Medium Budget.
In case you find the above process little difficult and can spend some extra money, you can buy the ready-made custom store from AliDropship. The whole package including one-year web hosting will cost you $317 but once the store is delivered in 10 to 13 days days time, you will just have to promote it.
You can follow the same free SEO Model for promotion or you can start a Paid advertisement campaign by keeping a separate budget of $150 to $200.
In case you are starting with $317 +$150 = $ $467 you will start making money immediately. You can keep enhancing your website ranking side by side by employing SEO techniques. Once your website starts getting organic traffic, you can stop paid Ads.
How to Start Dropshipping business in 2019 with Large Budget.
The basic store explained above will come with 50 preloaded products. In case you want to have more products, you can select a store with 150 products. The total package will cost you approximately $857 and if you add the cost of paid advertisements It will cost you $1000.
I do not recommend this package for the beginners. I know with my experience, a person who is searching for an online business for financial freedom may not afford that much money.
In my opinion, you must opt for the package with minimum budget and once you start making money, you can have a few more online stores.
I hope you have enjoyed this article. In case you need any help, please leave a comment below.  I will definitely respond to your queries.